Here is one of those bags that I was talking about the other day! I completed this last night. I will be working on the other one when I get a couple of other projects completed!! I have WAY too many 1/2 done that need attention, so will stop ALL new projects until they are finished!!
Front: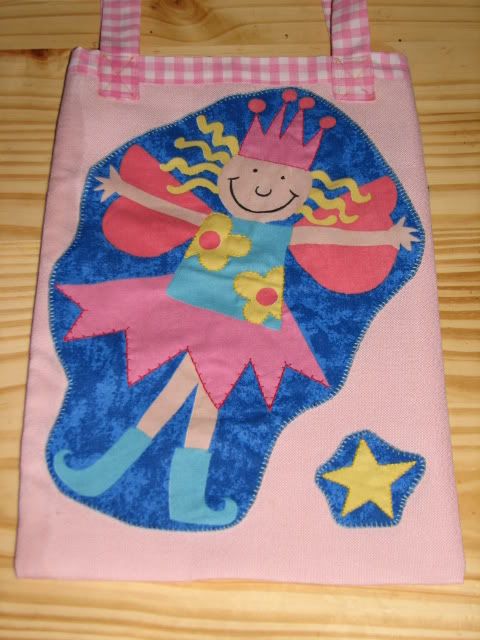 I did blanket stitch around the outside and straight stitch around the star, crown and flowers...all in similar colours. The bottem of the skirt I stitch with a reddish colour. After doing that, I decided that the frog could stay the way that it was.......got a little impatient and just wanted to finish the job off, I spose!!!
Back: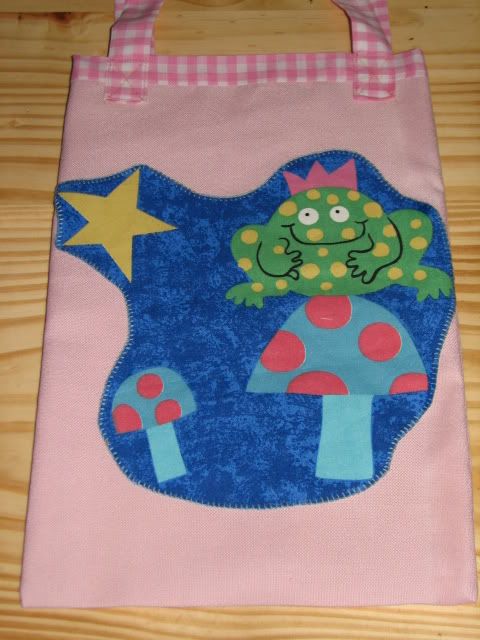 These are a little too skinny for my liking, but, since they are for little girls, I dont think they will mind too much at all!! There will always be something to put in them, hey?